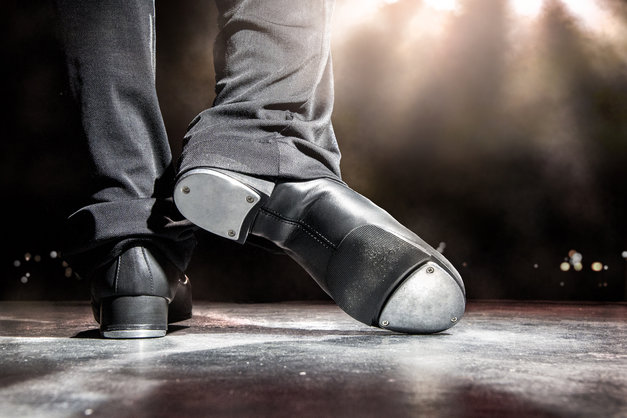 Tap is a fantastic sounding rhythmical dance form, which has its foundations within African Tribal dancing, Scottish and Irish dancing and English dances such as clogging and Jigs. Tap has many different styles such as Rhythm Tap and Broadway Tap, We teach the children with a reference to each through the ISTD syllabus.
Tap is such an enjoyable and rewarding subject. Our little tappers start with tap shoes in Primary (age 4+) and the tap shoes have metal taps on the toes and heels to make a lovely sound. Each brand of tap shoe has a varying sound quality.
The children grow in confidence in technique, rhythmic ability and musicality. They are able to acquire the skills to put sequences of steps of differing rhythms together to make music with their feet.