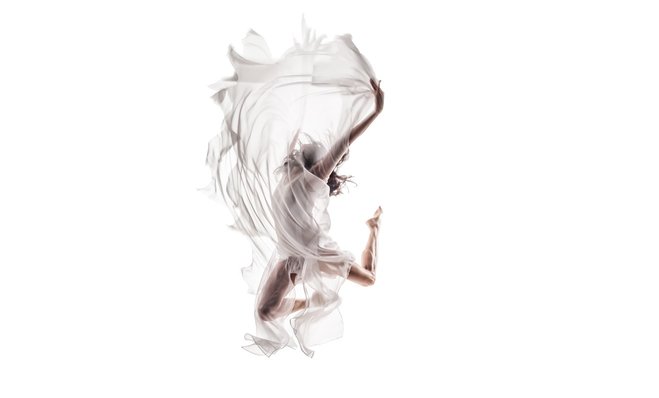 Contemporary dance developed during the mid twentieth century and has since grown to become one of the leading genres for formally trained dancers throughout the world.
Contemporary is a style of expressive dance that combines elements of several dance genres including modern, jazz, lyrical and classical ballet as well other less conventional styles. The focus of its technique combines the strong and controlled legwork of ballet with modern dance's stress on the torso and also employs contract-release, contact improvisation and fall and recovery. Unpredictable changes in rhythm, speed, and direction are often used as well.
Contemporary dance stresses versatility and improvisation, unlike the more structured nature of ballet. Contemporary dancers focus on the fluidity of movement, often working on floor-work and use gravity to pull them down to the floor. This dance genre is often done in bare feet. Contemporary can be performed to many different styles of music as well as to no music at all.
Pioneers of contemporary dance include Isadora Duncan, Martha Graham and Merce Cunningham. These contemporary dancers all believed that dancers should have freedom of movement, allowing their bodies to freely express their innermost feelings.